The Best of Clinical Nutrition 2014

:
Highlights from the American Society for Nutrition's Scholarly Journals
This compendium puts at your fingertips more than 45 articles expertly chosen from a year's worth of the American Society for Nutrition's (ASN) highly respected, peer-reviewed journals:
The American Journal of Clinical Nutrition
,
The Journal of Nutrition
and
Advances in Nutrition
. These articles were carefully selected for their potential impact on clinical practice. They are the research reports you want to have on your bookshelf for easy reference.
The 2014 edition is available now; select articles include:
Low vitamin D concentration exacerbates adult brain dysfunction
Cranberries and their bioactive constituents
Revising the Daily Values may affect food fortification and in turn nutrient intake adequacy
DHA supplementation and pregnancy outcomes
Buy the 2013 Compendium today!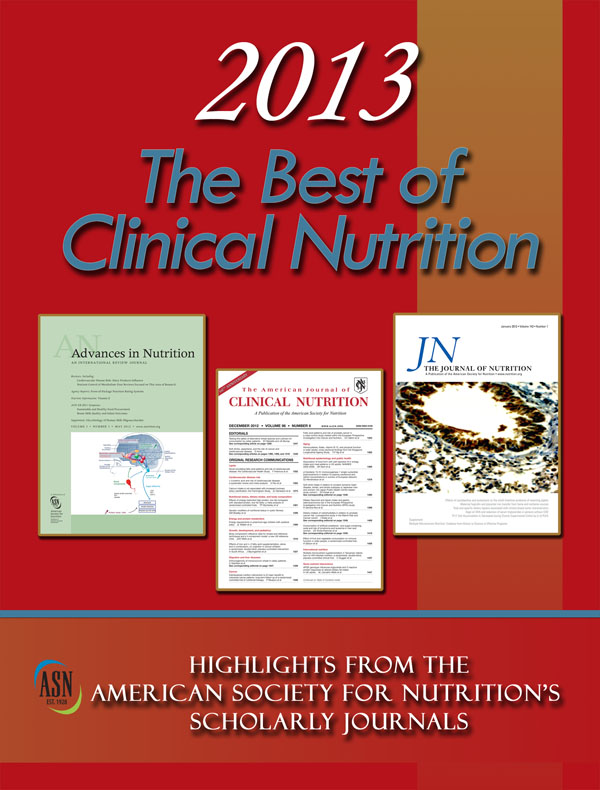 Purchase the 2012 Compendium at a reduced rate.