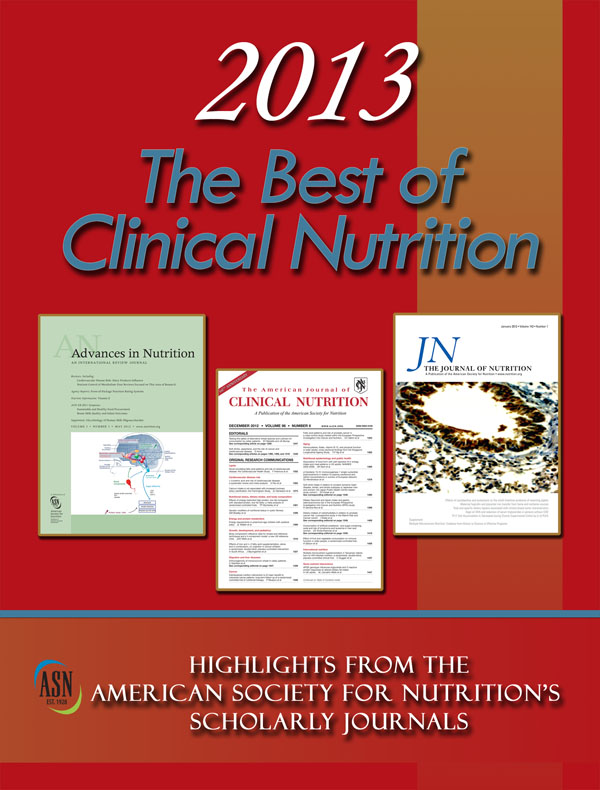 The Best of Clinical Nutrition 2013

:
Highlights from the American Society for Nutrition's Scholarly Journals
$29.95 plus shipping and handling
This compendium puts at your fingertips more than 45 articles expertly chosen from a year's worth of the American Society for Nutrition's (ASN) highly respected, peer-reviewed journals:
The American Journal of Clinical Nutrition
,
The Journal of Nutrition
and
Advances in Nutrition
. These articles were carefully selected for their potential impact on clinical practice. They are the research reports you want to have on your bookshelf for easy reference.
The 2013 edition includes the following studies PLUS article overviews. Download the
full table of contents
.
Calcium supplements and cardiovascular disease risk
Sustainable diets: can we reduce greenhouse gas emissions with diet?
Prebiotics and health benefits of fiber
Lifestyle determinants of the drive to eat
Advertise in the 2014 Edition!
Buy the 2013 Compendium today!
Purchase the 2012 Compendium at a reduced rate.