Posted on 04/25/2010 at 07:26:45 PM by EB 2010 Blogger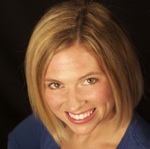 By: Rebecca Scritchfield, RD, ACSM Health Fitness Specialist
ASN Blogger at EB 2010
The ASN Annual Meeting at EB would be nothing without its excellent content. If you have not presented at EB before or you aren't sure what you need to do to "get in" then look no further.
ASN's chair of the scientific program committee, Doug Burrin, met up with me to explain several ways members can apply to present at a future ASN event.
There is a
submission process
where proposals are reviewed and evaluated by the committee in April. If you missed the deadline, there is a late-breaking submission process in September.
One great way to get accepted is to
shop your topic to your RIS group
. They can be very supportive through the process and helpful in getting your proposal reviewed and approved.
There's also the
mini-symposia
, which are short, 15 minute talks put together by RIS chairs. You can submit a workshop idea or research controversy, where you help plan a session on a topic with two speakers representing different sides of a controversial topic.
So, what are you waiting for? Get that proposal form, talk with your RIS group, and become part of the educational content for the next EB!
Rebecca Scritchfield is a Washington, D.C. based registered dietitian in private practice specializing in healthy weight management. She is a member of ASN and is covering several events at EB 2010 through social media.