Posted on 04/25/2010 at 03:14:33 PM by EB 2010 Blogger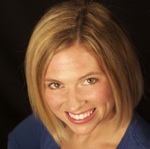 By: Rebecca Scritchfield, RD, ACSM Health Fitness Specialist
ASN Blogger at EB 2010
"I'm hungry... wonder where I can get some medical food?"
Well, if I was serious, I'd have to go to a healthcare provider. Medical foods are defined as foods that have been formulated to treat a specific disease that has distinct nutritional needs that cannot be met through diet alone (see
Wikipedia for all the deets
).
At the ASN
metabolic syndrome symposium
, Dr. Deanna Minnich took a few minutes to explain to me exactly what a "medical food" is and specifically the "ultra meal plus 360" by Metagenics, which has been studied clinically in the treatment of metabolic syndrome.
She reviews the ingredients and explains what they do in the body
in this video
.
UltraMeal® Plus 360° is a medical food formulated to provide specialized, multi-mechanistic nutritional support for patients with metabolic syndrome and cardiovascular disease by supplying a combination of acacia extract, reduced iso-alpha acids (RIAA), plant sterols, and heart-healthy soy protein and isoflavones.


Read up on
the product
at the Metagenics website.
Rebecca Scritchfield is a Washington, D.C. based registered dietitian in private practice specializing in healthy weight management. She is a member of ASN and is covering several events at EB 2010 through social media.