Posted on 04/25/2010 at 02:07:24 PM by EB 2010 Blogger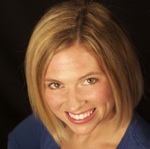 By: Rebecca Scritchfield, RD, ACSM Health Fitness Specialist
ASN Blogger at EB 2010
The aging population is a major demographic challenge that will define the 21st century. The symposium is designed to provide participants with a review of existing and emerging issues in aging and nutrition, to present the latest evidence regarding interventions for these issues, and to discuss implications for current nutrition practice and future research.
Listen to Mary Ann Johnson, PhD, the program chair, summarize the presentations.

Session 3 part one Session 3 part two
Rebecca Scritchfield is a Washington, D.C. based registered dietitian in private practice specializing in healthy weight management. She is a member of ASN and is covering several events at EB 2010 through social media.