Rafael PÉrez-Escamilla - Chair
Rafael is Professor of Epidemiology & Public Health and Director, Office of Community Health, Yale School of Public Health. His public health nutrition and food security research has led to improvements in breastfeeding promotion, iron deficiency anemia among infants (by delaying the clamping of the umbilical cord after birth), household food security measurement and outcomes, and community nutrition education programs worldwide. His health disparities research involves assessing the impact of community health workers at improving behavioral, metabolic, and mental health outcomes among Latinos with type 2 diabetes. He has published 115 research articles and over 300 conference abstracts, book chapters, and technical reports.His work has been supported by over $18 million in extramural funding from NIH, USDA, CDC, USAID and The Patrick and Catherine Weldon Donaghue Medical Research Foundation. Prof. PÉrez-Escamilla was a member of the 2009 Institute of Medicine (IOM)/National Academy of Sciences Pregnancy Weight Gain Guidelines Committee, and of the 2010 USA Dietary Guidelines Scientific Advisory Committee.He is currently the Chair-elect of the International Nutrition Council and Chair of the minority Affairs Committee of the American Society for Nutrition. He is a trustee of the Pan American Health and Education Foundation (PAHEF) based in Washington DC. He is an advisory committee member of the Sackler Institute for Nutrition Sciences at the New York Academy of Sciences. He has been a senior advisor to community nutrition programs as well as household food security measurement projects funded by FAO, USDA, USAID, PAHO, UNDP, WHO, UNICEF, UNESCO, The World Bank, the Gates Foundation, and the Governments of Mexico and Brazil. Prof. PÉrez-Escamilla has been principal mentor to over 40 master and doctoral students, as well as postdoctoral researchers and visiting scholars from all over the world. Prof. PÉrez-Escamilla is a nationally and internationally recognized scholar who lectures globally and has received numerous professional recognitions and awards as a result of his major contributions to his fields of work. After obtaining his BS in Chemical Engineering at the Universidad Iberoamericana in Mexico City he received his MS in Food Science and his PhD in Nutrition from the University of California at Davis. (Faculty page)
Lynnette M. Neufeld - Chair Elect
Lynnette M. Neufeld is Chief Technical Advisor and Director of the Technical Services Unit at the Micronutrient Initiative (MI) where she leads a team of advisors who provide support for program development, monitoring, and evaluation to MI globally and lead on identifying, developing and supporting strategic research related to diverse aspects of micronutrients in programs. Before joining MI in 2009, Dr. Neufeld was Director of the Division of Nutritional Epidemiology at the National Institute of Public Health (INSP) in Mexico where her research focused on improving the effectiveness of interventions to promote the health, growth and development of children from disadvantaged populations. She continues an active research agenda, including lead researcher on the nutrition impact evaluation of the Oportunidades (Mexico). She continues an active role in research, teaching and student advising through on-going collaborations with Emory and Cornell Universities and INSP in Mexico and has over 60 publications in peer reviewed journals. Dr. Neufeld has a Doctoral and Master's Degrees in International Nutrition from Cornell University and a Bachelor of Applied Human Nutrition from Guelph University in Guelph, Canada.
Grace Marquis - Past Chair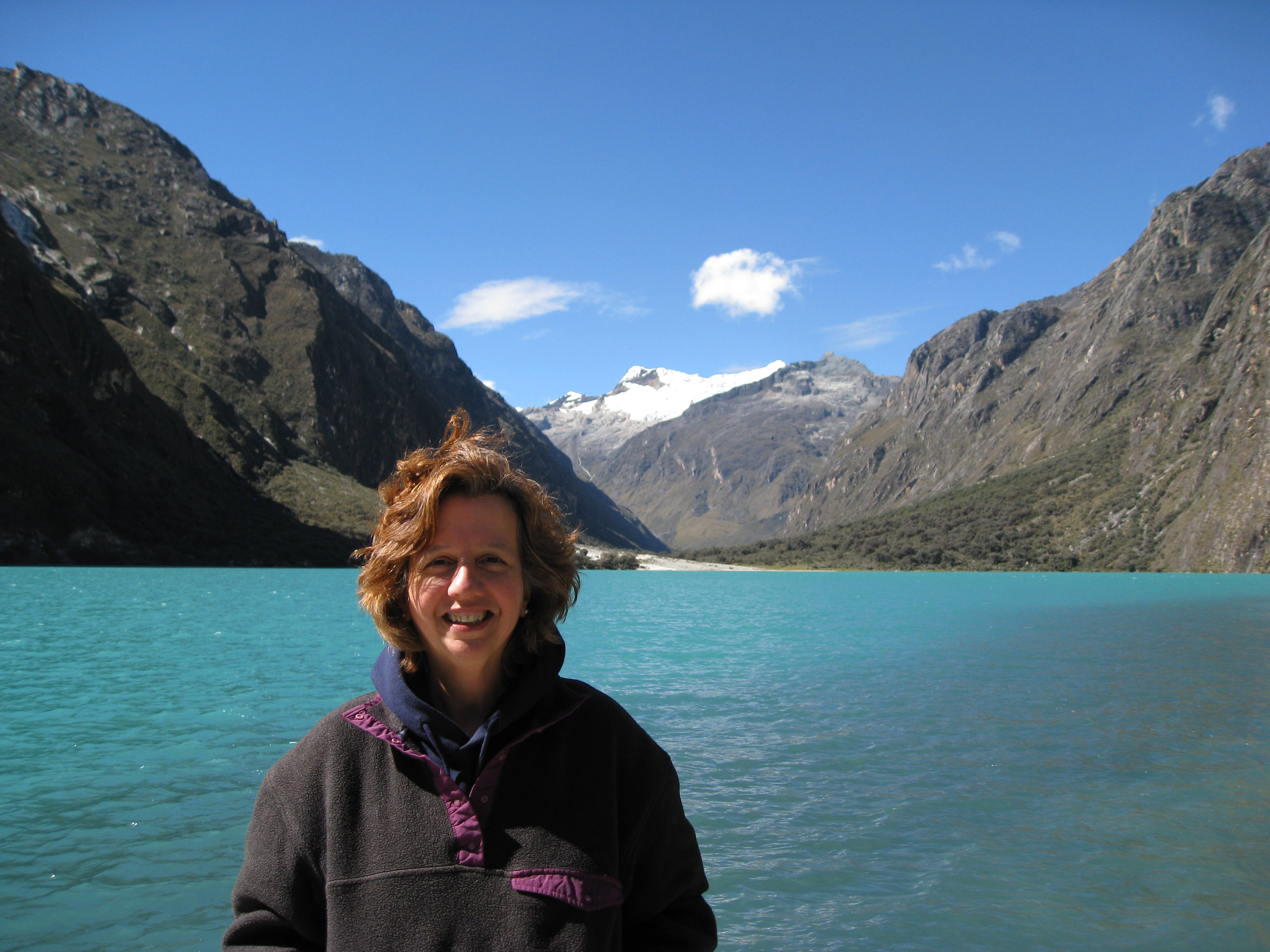 Grace has worked for more than 30 years with colleagues at the Instituto de Investigación Nutricional (Nutrition Research Institute) in Lima, Peru on observational and intervention studies to improve infant and young child feeding. Since 1999, her research group has collaborated also with colleagues at the University of Ghana (UG); this collaboration has lead to the establishment of a UG Nutrition Research and Training Centre in the Eastern Region of Ghana that will benefit rural communities as well as West African researchers and educators. Her research group has on-going projects that use multi-sector strategies to ameliorate social, cultural, biological, and environmental factors that limit child nutrition among families living in poverty. Since 2006, Grace is Associate Professor and Canadian Research Chair in Social and Environmental Aspects of Nutrition at McGill University in Montreal, Canada (Faculty page)
Beatrice Rogers - Secretary/Treasurer
Bea is a professor of Economics and Food Policy at the Friedman School of Nutrition Science and Policy.She served as Academic Dean of the School for 13 years, and is currently Director of the school's Food Policy and Applied Nutrition Program.Bea's career combines teaching in a graduate program to prepare students for careers in food and nutrition policy in the US and globally, and conducting field research on food policy and programs, mostly in developing countries. Her research focuses on economic determinants of household food consumption, including price policy, food aid, food price subsidies and income transfers.Her current research focuses on how the effects of food assistance programs can be made sustainable after the programs are closed (a four year project being conducted in Bolivia, Honduras, India, and Kenya), and she is also working on a project for the US Agency for International Development assessing the programmatic uses and nutritional quality of food aid commodities.She has conducted research on the determinants of intra-household allocation of resources, focusing on the role of female household headship among other factors.More recently she has been working on applying the statistical technique of Small Area Estimation to the assessment of the distribution of malnutrition prevalence at geographically disaggregated levels.She also has conducted research on curricula to prepare international food policy professionals and on their career trajectories.Most of her research has been in less developed countries, including Pakistan, India, Thailand, the Philippines, Cameroon, Dominican Republic, Jamaica, Republic of Mali, Morocco, Mozambique, Honduras, Bangladesh, Bolivia, Peru, and Brazil, but she has also conducted research in the US on food stamps and their relationship to household food security.Dr Rogers holds a PhD from the Heller School of Social Welfare Policy at Brandeis. (Faculty page)
Gilberto Kac
-
At large Member
Dr. Gilberto Kac is currently working as a Full Professor of Nutritional Epidemiology at the Nutrition Department, Rio de Janeiro Federal University (RJFU). He is the leader of the Nutritional Epidemiology Center at RJFU where he coordinates complex projects focusing mainly in maternal and child Nutrition. The Center involves overseeing and coordinating the work of approximately 20 researchers including Professors, postdoctoral assistants, Dr Phil and Master students. Professor Kac also collaborates with several researches within Brazil and other countries including Chile, Uruguay, Equator, United States, Spain, Denmark and the United Kingdom. Professor Kac is a member of a network based in Brazil that promotes evidence-based public health nutrition practice. Dr. Kac is also a member of the Public Health Nutrition section of the Brazilian Association of Community Health Studies (ABRASCO). Professor Kac is a research fellow of the Brazilian National Research Council and of the Rio de Janeiro State Research Foundation. Gilberto Kac obtained his BS degree in human nutrition at the Rio de Janeiro State University in 1992. In 1995 he received his MS in public health from the Oswaldo Cruz Foundation National School of Public Health. In 2002 he received his PhD in public health with a concentration on maternal nutrition from the University of São Paulo (USP). During his PhD he spent four months working on projects focusing maternal under nutrition and body composition at the University of California at Davis Western Human Nutrition Research Center. In 2010-2011 he spent a year at the University of Oxford as a post-doc research fellow. Professor Kac has worked as a consultant for the Brazilian Ministry of Health in maternal nutrition issues with an emphasis on gestational weight gain guidelines. Dr. Kac has over 15 years of experience in research and is currently advising the Brazilian Ministry of Education on how to improve the capacity of the countries' graduate programs in nutrition. In 2005 he launched the National Forum of Coordinators of Graduate Programs in Nutrition and has played a central leadership role in this organization ever since.Professor Kac is an Associate Editor of 'Reports on Public and the editor in chief of a comprehensive nutritional epidemiology book. Dr. Kac has published more than 100 papers in top scientific journals and has served as ad-hoc reviewer for over several international journals. In the past eight years he has supervised more than 15 MS and 6 PhD students.
Parmi Suchdev - At large Member
Edward Frongillo- At large Member
Edward Frongillo, Ph.D., is Professor and Chair of the Department of Health Promotion, Education, and Behavior in the Arnold School of Public Health at the University of South Carolina. He has a Ph.D. in biometry and an M.S. in human nutrition and child development from Cornell University. He studies how to solve under- and over-nutrition of populations globally, especially children and families living in poverty, using qualitative and quantitative methods. His research interests are growth, development, and feeding of infants and young children and the role of family stress and parenting in these; household food insecurity; policy advancement and programs for improving nutrition and development; and design and analysis of longitudinal studies. He has designed with others several large longitudinal studies including the World Health Organization Multicentre Growth Reference Study and the Maternal and Infant Nutrition Interventions in Matlab study in Bangladesh. He co-directed the World Bank Mainstreaming Nutrition Initiative project on nutrition policy development in several low-income countries. He leads an active research group that collaborates with institutions in multiple countries to provide training and research opportunities for doctoral and masters students and professionals. He has served the American Society of Nutrition previously as chair of the Community and Public Health Nutrition Research Interest Section, and as co-organizer of three symposia on food assistance programs, stunting, and program targeting.
(Faculty page)

Usha Ramakrishnan - At large Member

Winnie Bell
- Student Representative
Winnie Bell is a graduate student at the Freidman School of Nutrition Science and Policy and the School of Medicine of Tufts University, where she is pursuing a dual M.S./M.P.H. degree in nutrition and biostatistics/epidemiology. Her interests include international maternal and child health and nutrition, monitoring and evaluation of food security and nutrition programs and policies, and creative interventions to address the 'double burden' of malnutrition. Prior to starting her degree at Tufts, Winnie worked for the Food and Agriculture Organization (FAO) of the United Nations. Her work at FAO included research on food insecurity in protracted crises; management assistance of a large interagency food security program carried out by FAO, WFP and IFAD; and responsibility for the organization of several large international meetings. While working at FAO, Winnie received a Masters in Human Development and Food Security from the University of Roma Tre.
Amanda Wendt
-
Student representative
Amanda Wendt is a fourth year PhD student in the Nutrition and Health Sciences program at Emory University. She graduated from the University of Arizona with an M.S. in Biochemistry and Molecular Biophysics, a B.S. in Molecular and Cellular Biology, and a B.A. in Spanish Literature. She then served as a Community Health Volunteer in the Peace Corps in rural Peru. There, she worked with impoverished and underserved communities to improve their nutrition by designing and conducting nutrition courses and cooking classes, in addition to helping build home and school gardens. At Emory her research has focused on multiple aspects of nutrition in the developing world from breastfeeding counselling in urban Kenya to statistical analysis of obesity and iron deficiency in Nicaraguan women. Her dissertation work centers on iron and folic acid supplementation among pregnant women in Bihar, India, with the goal of enhancing the content and strategy of an on-going large-scale intervention to improve maternal and child health outcomes.